Advisoring
WHY CHOOSE US?
Because we have more than 30 years of experience and expertise which we can make available to people who want to open their own gelateria from scratch, customising the project and the product and minimising the risk. If your goal is to open a successful gelateria, with ANTARTICO we can support you from the very first training and with ARTICO SCHOOL we assist you in all phases of your journey up to the opening of your business.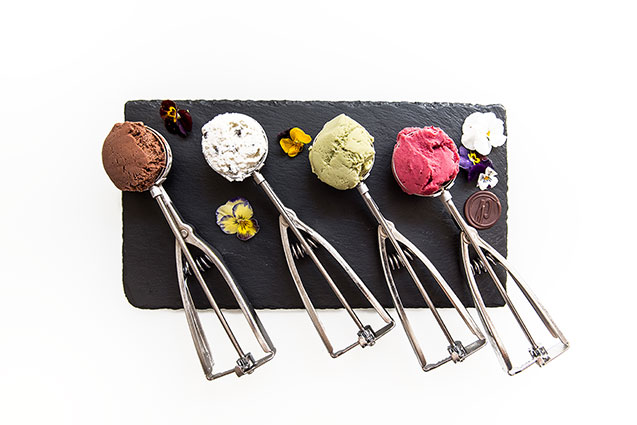 Phase 1

Phase 2

Phase 3

Phase 4
TRAINING
Theory and practice in the laboratory and an optional internship at one of our gelaterie to acquire not only the necessary knowledge but also experience in the field.
CONSULTING AND BUSINESS PLAN

We listen to your ideas and carry out a feasibility assessment of the project, including drafting a successful business plan. Our experts will support you at every crucial moment of opening your gelateria. Not only that: with Antartico, we also target people who already have a gelateria and are interested in personalised advice on repositioning and/or upgrading their business to make it more competitive and innovative.
PRODUCT CUSTOMIZATION
ANTARTICO offers the possibility to study and make your own gelato together with one of our masters, or to take advantage of our know-how by supplying basic mixtures designed and made to meet all the needs and demands of today's market, including vegans and people with intolerances.

PRE-OPENING AND SHADOWING
ANTARTICO also makes its staff and experience available in the more delicate phases preceding the opening, planning and helping you organise management and orders and assisting you, for as long as necessary, in the actual opening phase.

Our advisors
Customer reviews
"We have noticed that our gelato business world is changing too"
"My task is to give other gelato makers the opportunity to acquire technical skills, in order to be able to carry out this activity in a professional manner"
"Today you have to be good gelato makers but you also have to give prominence to the business plan"
"Together with our staff I manage the shop"
"Starting from the seedlings, we can set up a Gelateria"